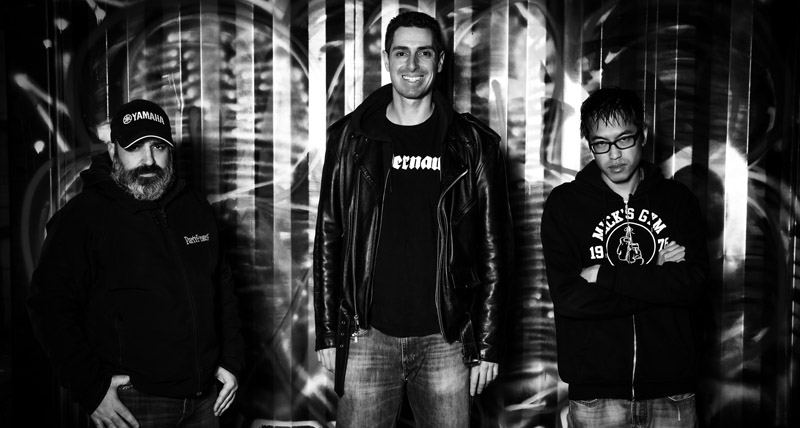 Photo by Brendan Albert
Conceived as a love-letter to the punk sound of the 90's, The Mendozaz (Jonny, Michael and Zozo) have been described as Toronto's best-kept secret – setting stages ablaze with their live shows since June 2017.
"Two Days To Retirement" and "Up And At Them" were met with critical acclaim, alongside steady airplay on campus radio. A third album is on the way.
Praise for The Mendozaz
"Be prepared to be tapping the foot, nodding the head and shamelessly grinning from ear to ear. 5/5"
-Mark Cartwright, ThePunkSite.com (click here for full review)
"If you live and die by pop punk, you should definitely have this in your collection"
-Ty Stranglehold, Razorcake (click here for full review)
"Catchy hooks and fast beats, foot on the accelerator and no chance of hitting the brakes."
-Cody Fitzgerald, Punk Rock Mag (click here for full review)
"The whole album is a surefire winner."
-Paul Silver, Keep Track Of The Time (click here for full review)
"An energetic pop-punk gem"
–Mad Indie Media (click here for full review)
"Definitely give this a spin"
–Punk Rock Radar (click here for full review)
Up And At Them (2021)

Two Days To Retirement (2017)